14 juin 2008
6
14
/

06
/

juin
/

2008
18:46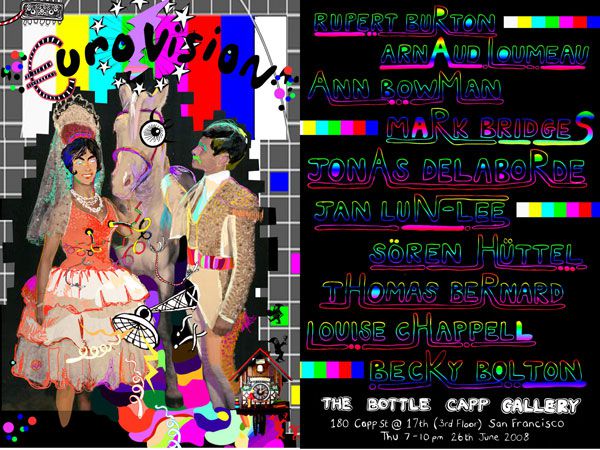 EURO-VISION
A group show of ten Euro-visionaries all the way from....Europe. For one night only, an all singing, all dancing
extravaganza of drawing, photography, sculpture and video.
Artists: Jonas Delaborde (France) Arnaud Loumeau (France) Thomas Bernard (France) Rupert Burton (England) Mark Bridges (Scotland) Jan Lun-Lee (Scotland) Soren Huttel (Denmark) Ann Bowman (Scotland) and Good Wives and Warriors a.k.a Becky Bolton and Louise Chappell (Scotland)
The Bottle Capp Gallery, 180 Capp st, SF. 7-10pm 26th June 2008.